I am child of the 80s, holding dear memories to swashbuckler-movies like The Three Musqueteers from 1972/73, Conan - The Barbarian and of course fast-paced and 'more intense' movies like Star Wars. I was thrilled by the story telling potential one could find in traditional pencil and paper role playing games like D&D and later A&D and how one could create worlds here.
However, while most fantasy was (too) colourful, too magical and too fancy, I'll always prefered the more mediaval approach in the '80s and '90s. The feeling and flair of riding and fighting, living in that world in every aspect.
So, with this focus on 'Low Fantasy' I had my focus on the 'sword' rather the 'sorcery'.
Sorcery was the female aspect I saw in that device. I like magic, but in a subtle way - or in a powerful unleash of energies channelled through the magician. But what I liked were the sensual aspects of that fantasy, depicted in images by Vallejo or Frazetta.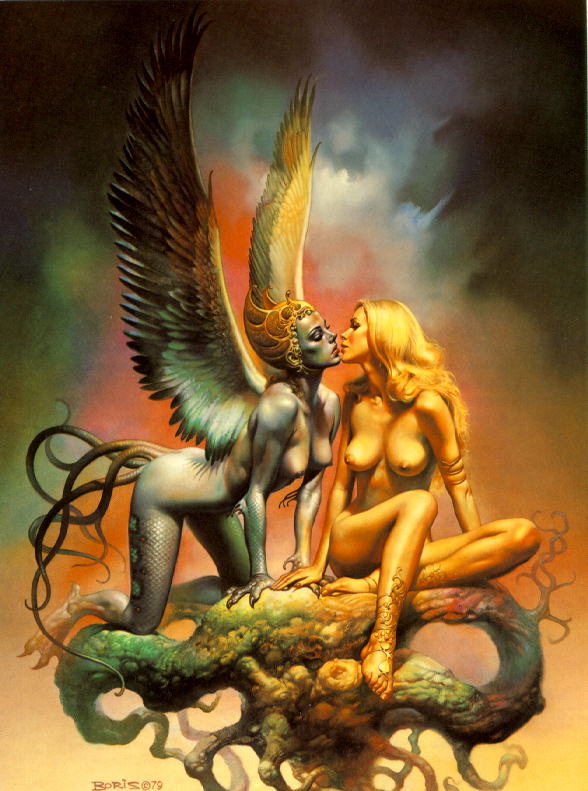 Painting by Boris Vallejo, 1979
Monsters weren't just the next ugly critters, but intelligent beings with an agenda of their own. The images of Boris Vallejos are a symbol for this idea.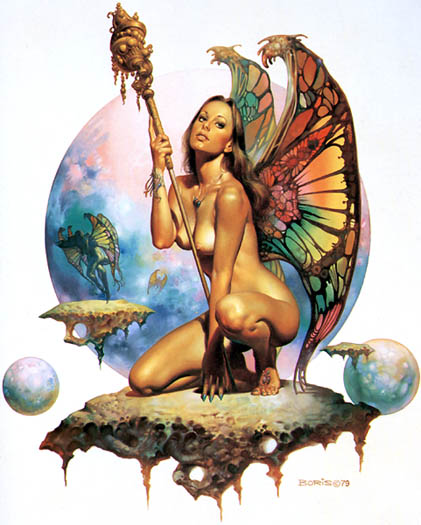 Painting by Boris Vallejo, 1979
Also - if you check out my novels FARCRY 2 - Blutige Diamanten (*Blood Diamonds) and RUNES OF MAGIC - SHAREENA, you'll experience strong, powerful women as lead characters.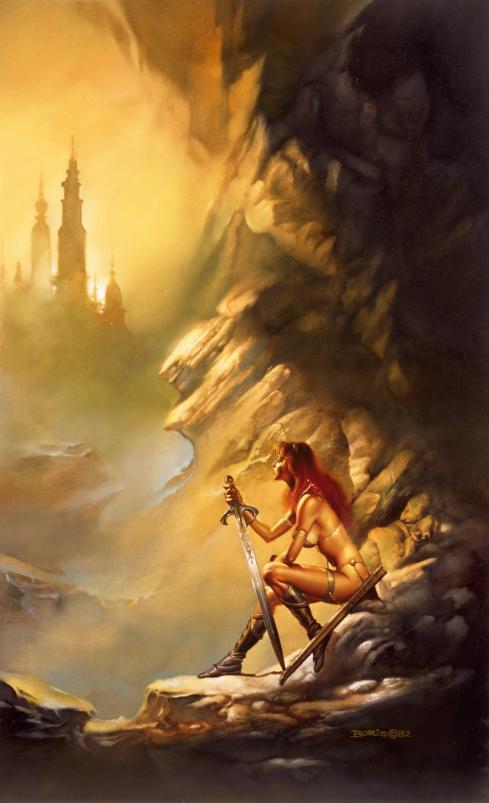 Painting by Boris Vallejo, 1982
Images like this inspired me for those fighting ladies... (and fortunately the last one wears armour;-)