Greetings, my dear readers,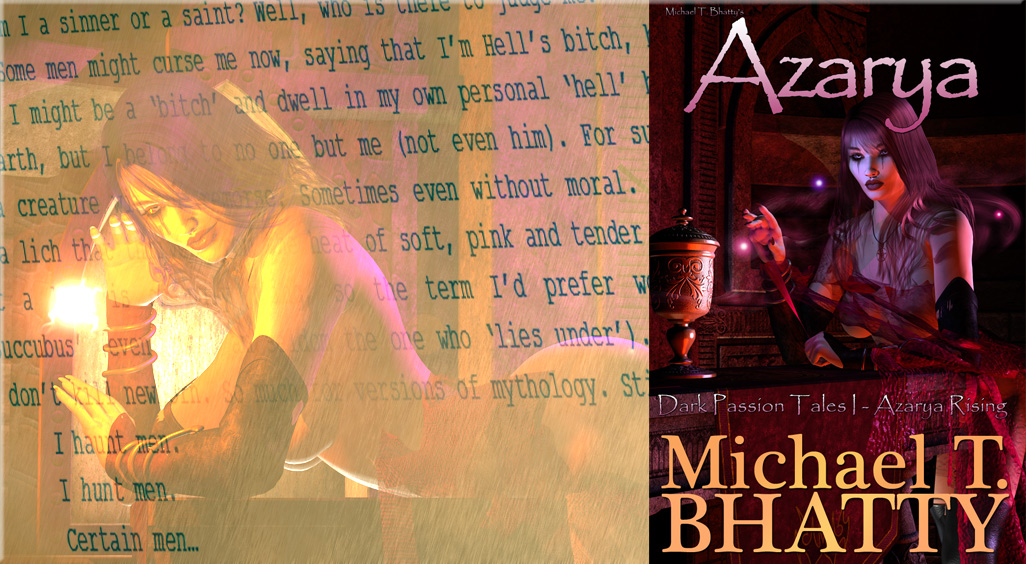 Michael T. Bhatty's AZARYA Official Website
Discussions are to be held at facebook to make it easier for all of you to experience the tales of dark passion of this sultry and bewitching lady. But careful, could be your end as she loves poison (and not only that famous Alice Cooper song).
And by the way, Alice was right. You better not touch!
Mike